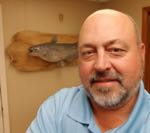 Guest Blog — Design for food safety Greg Roepka
Greg Roepka is the president of Stainless Systems and has been in the food processing equipment business for over 40 years.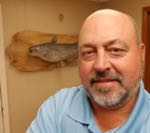 Greg Roepka grew up in rural central Kansas working on area farms thru high school and in his fathers' HVAC contracting and later his machine shop and welding company.
He worked for Krause Corporation (AG equipment manufacturing) through college, then for the Reno Enterprises division of the Doskocil Sausage Company in South Hutchinson (now Tyson Foods) as a welder/machinist.
As their primary fabrication tech, he was promoted over the 20 years to positions such as assistant shop supervisor, shop superintendent, ASME code and QC inspector, shop controller, R&D shop manager, safety manager and capital project manager.
After working for about a year for R.E. Lewis Refrigeration managing ammonia refrigeration projects, Roepka started his own company in 1996 building and installing food machinery.
A fisherman and gun enthusiast, Roepka has six grandkids who keep him busy in his spare time, "Of which I have little," he says.