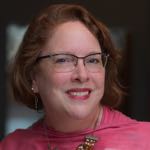 The Center of My Plate Lisa M. Keefe
Lisa M. Keefe is the editor of Meatingplace in Print. This blog lends insight into the news and issues of the day for the poultry and meat processing industry.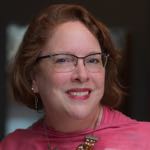 Lisa M. Keefe is the editor of Meatingplace.
For the past seven years, she has headed up their monthly magazine, Meatingplace In Print, written feature-length magazine articles and daily news items for the twice daily online newsletter.
Over the past four years, under her direction, Meatingplace has won 10 Jesse H. Neal Awards from American Business Media for journalistic excellence, including one Lisa won for best commentary for her monthly editorials.
The meat industry is the most recent business sector Lisa has covered over a 30 year journalistic career in business news. Her career has taken her from New York to Houston to Orlanda and now Chicago.